<mainpage-leftcolumn-start />

Embrace Summary Edit
The Violet Eden Chapters is a young adult fantasy series, focusing primarily on fallen angels.  Violet Eden is turning 17 and so far it has not been how she planned it. The guy she has fallen for has news that he is only half human, a Grigori, and so is she. They are destined partners in this strange new life and now she must complete her transition by doing things as crazy as jumping off of a cliff. As she learns more, Violet finds out that she is special even as a Grigori. But just to make things worse, she has fallen for yet another guy, Phoenix, who turns out to not be even close to human.  

Read More...
http://www.jessicashirvington.com/the-books/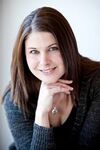 The Author Edit
Jessica Shirvington is thirty-one years old and lives in Sydney, Australia, with her husband, Matt Shirvington, a FOXTEL presenter, and two daughters. She is currently a full-time mom and co-director in the company MPS Investments Pty Ltd. In addition to being an author, she is a shrewd businesswoman and has previously founded and runs a coffee distribution company in London.

Read More... http://www.jessicashirvington.com/
Characters Edit
Locations
Edit
Who Will Be the Cast?
Edit
Who would you like to hear more about in a short story?
Angel Hierarchy
Edit
Chat Rooms
Edit
Questions About Violet Eden Chapters
Fan Work
Edit
Community content is available under
CC-BY-SA
unless otherwise noted.